13th Edition: 17/18/19 November 2023 at Manchester Central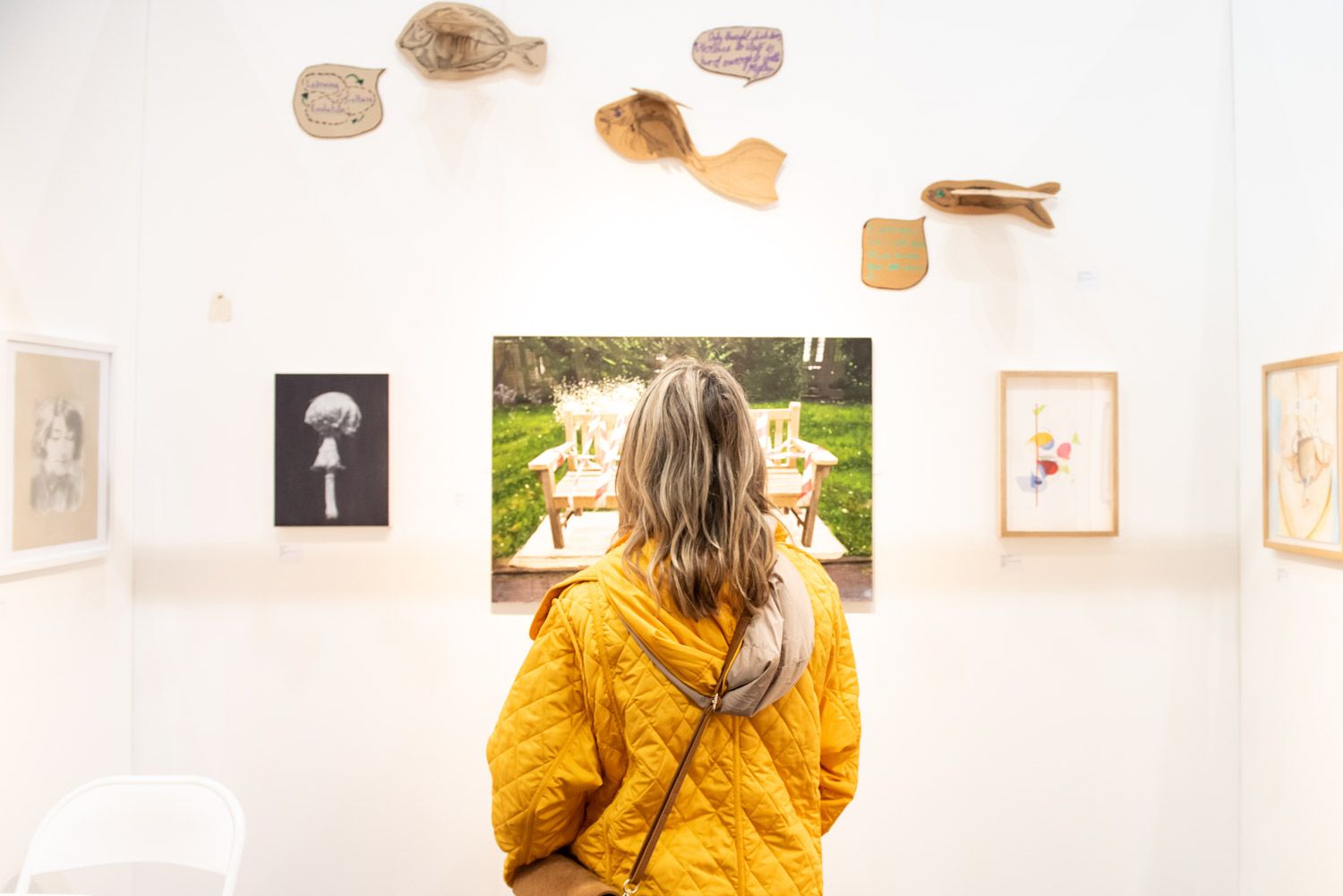 Exhibitors
Preview art from the fair from our selected artists and galleries from across Manchester, the UK. and Europe.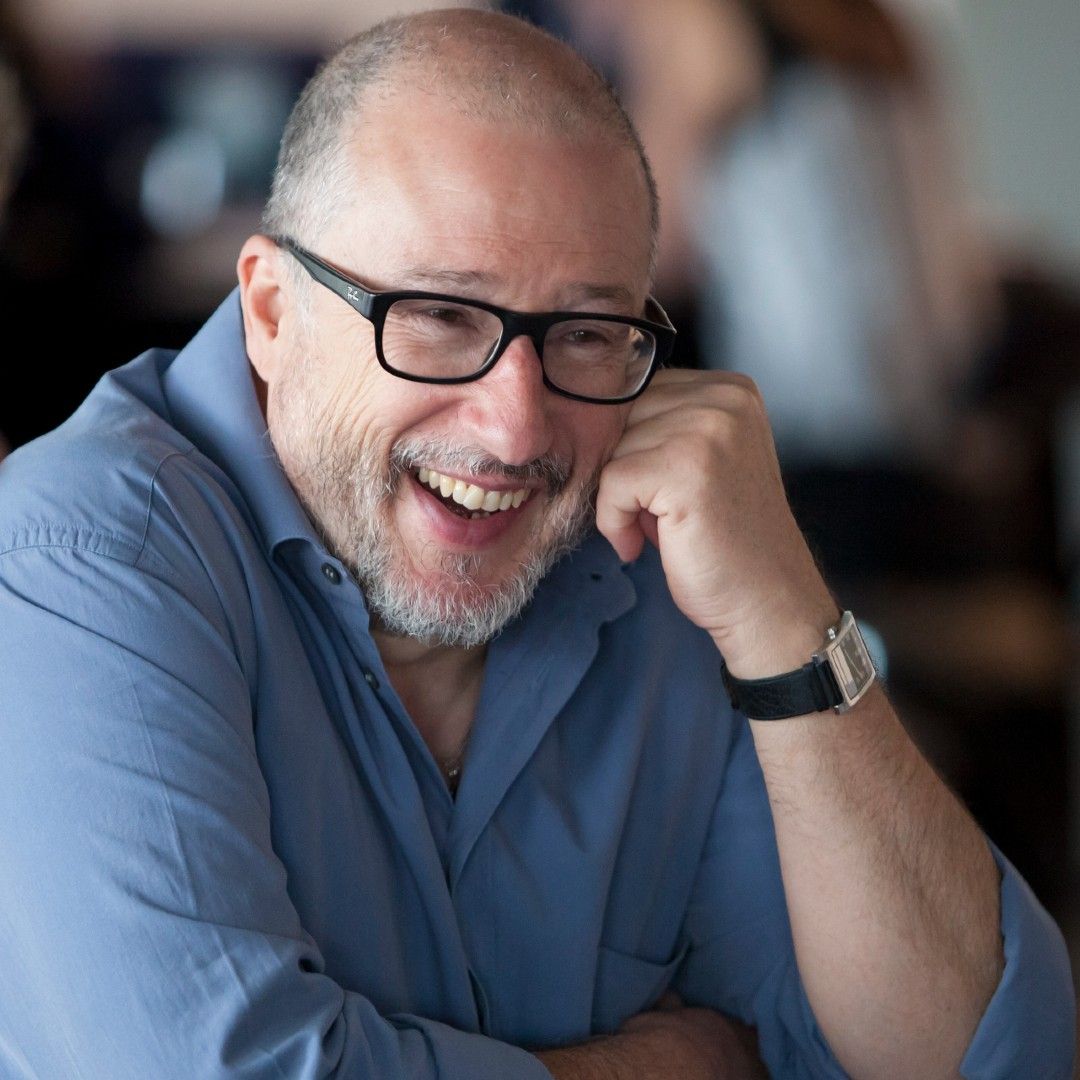 Art Talk
The 2023 talks programme includes Tony Heaton OBE, Chad McCail and Rogue Women as well as an insight into 40 years of Castlefield Gallery.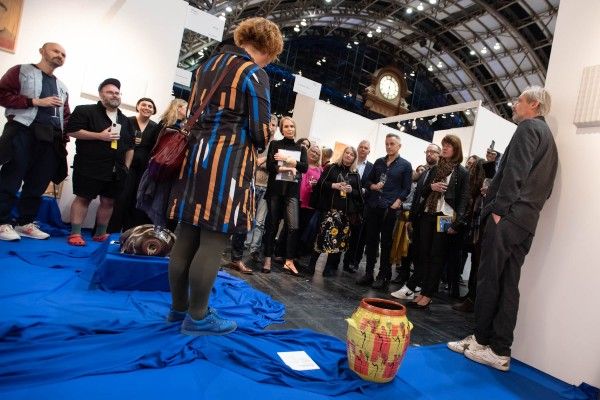 Art Fund
The art fund seeks to support rising artists, providing them with a platform through which to achieve critical acclaim and greater popularity.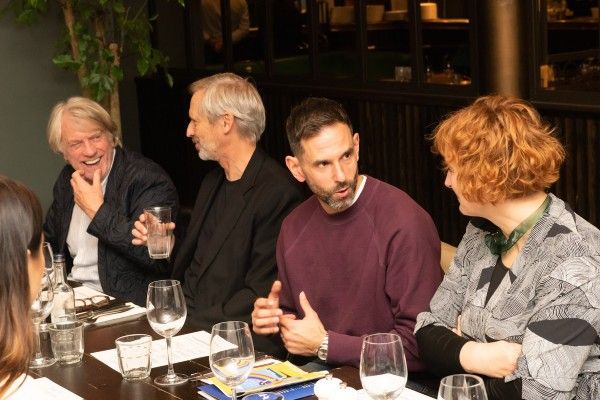 Collector Programme
The Manchester Contemporary Collector Programme is the only group of it's kind in the region and is open for anyone to join who has a keen interest in contemporary art and a growing private collection.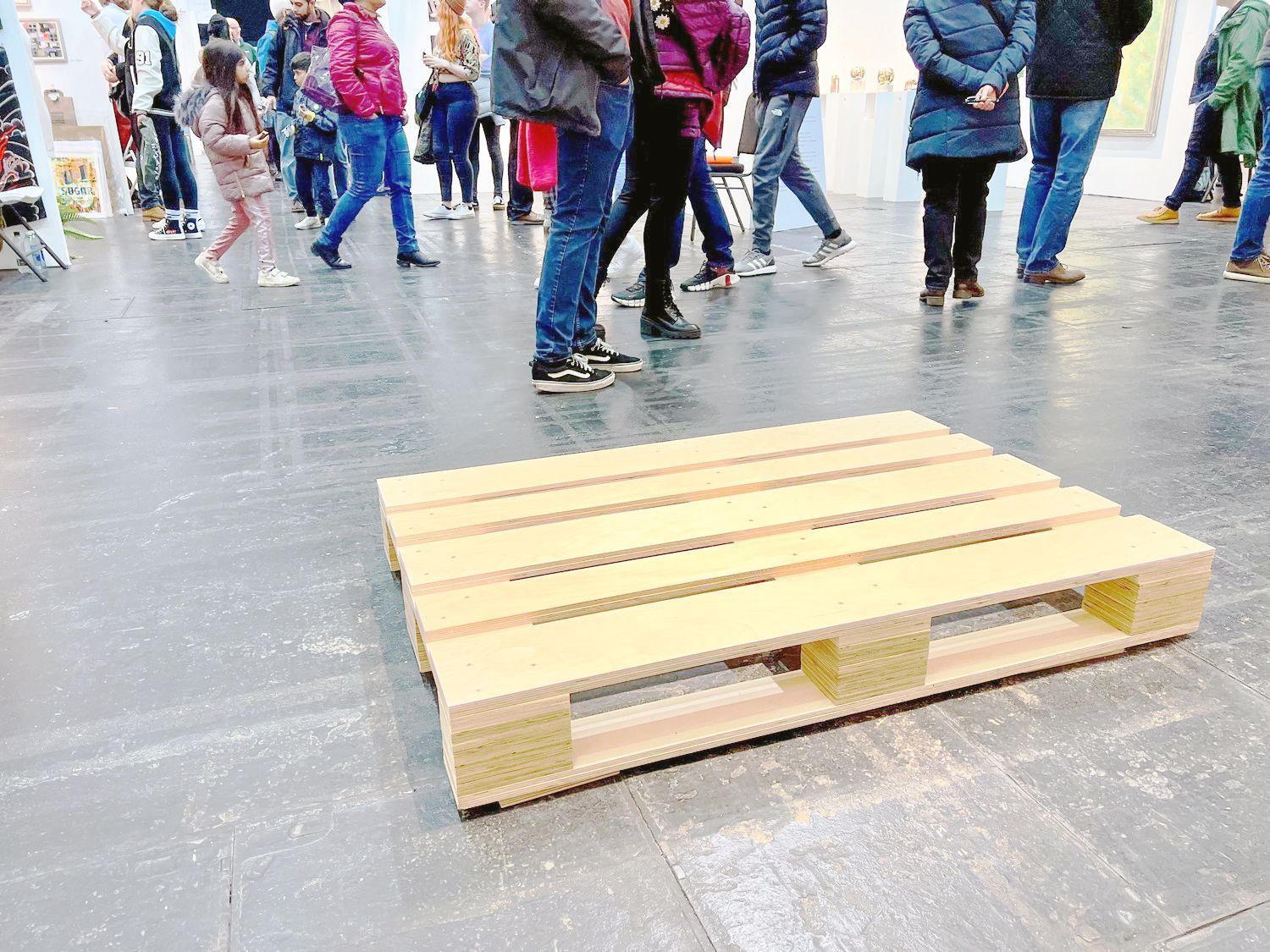 Pallet Show 12
Pallet Show 12 is a curatorial project consisting of a grid of wooden pallets, laid out on the floor of the Sculpture Court of The Manchester Contemporary art fair 2023 curated by Daniel Pryde-Jarman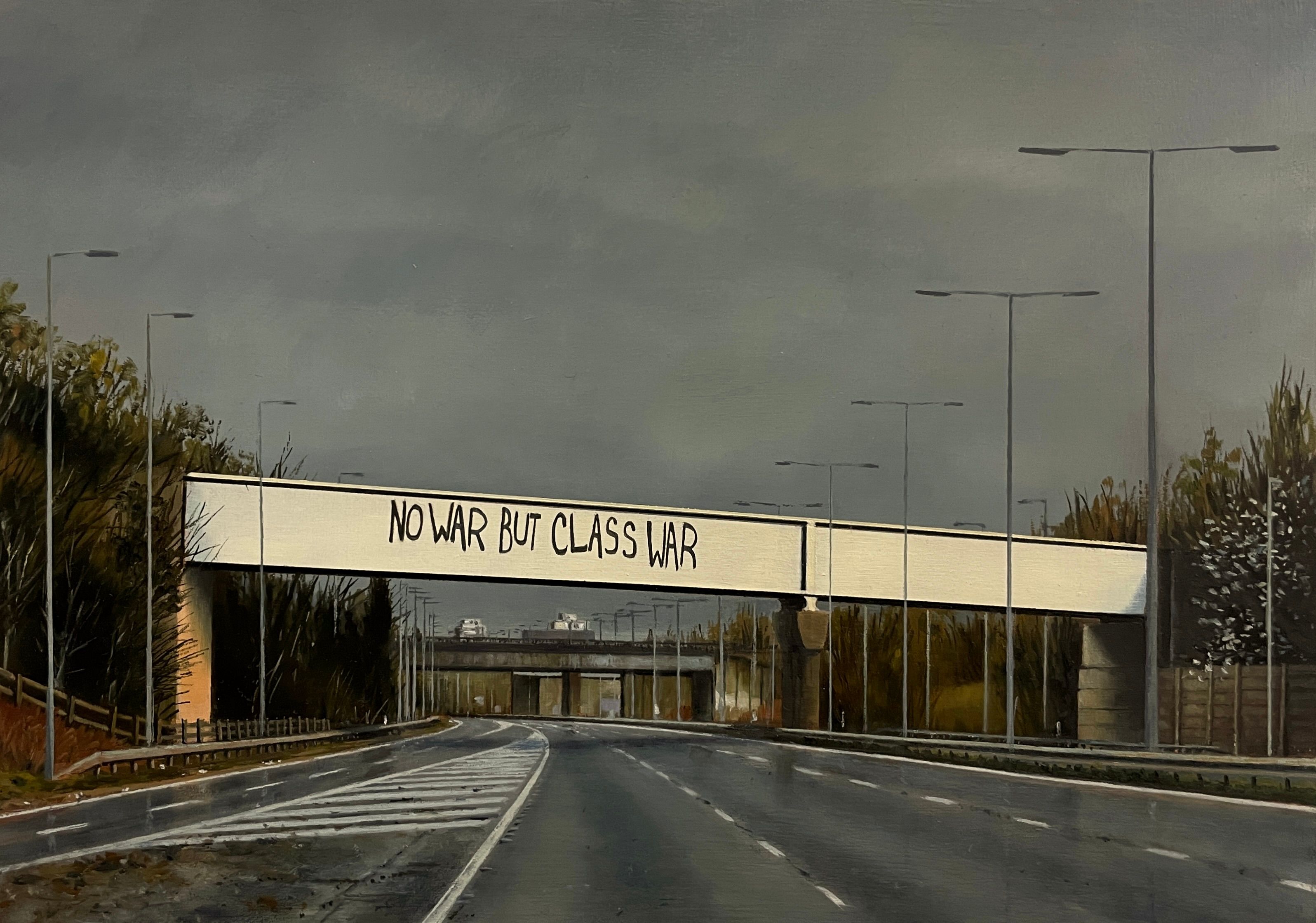 Art Preview
Preview the fair's line up of incredible work from across Manchester, the UK and further afield to Venezuela and Turkey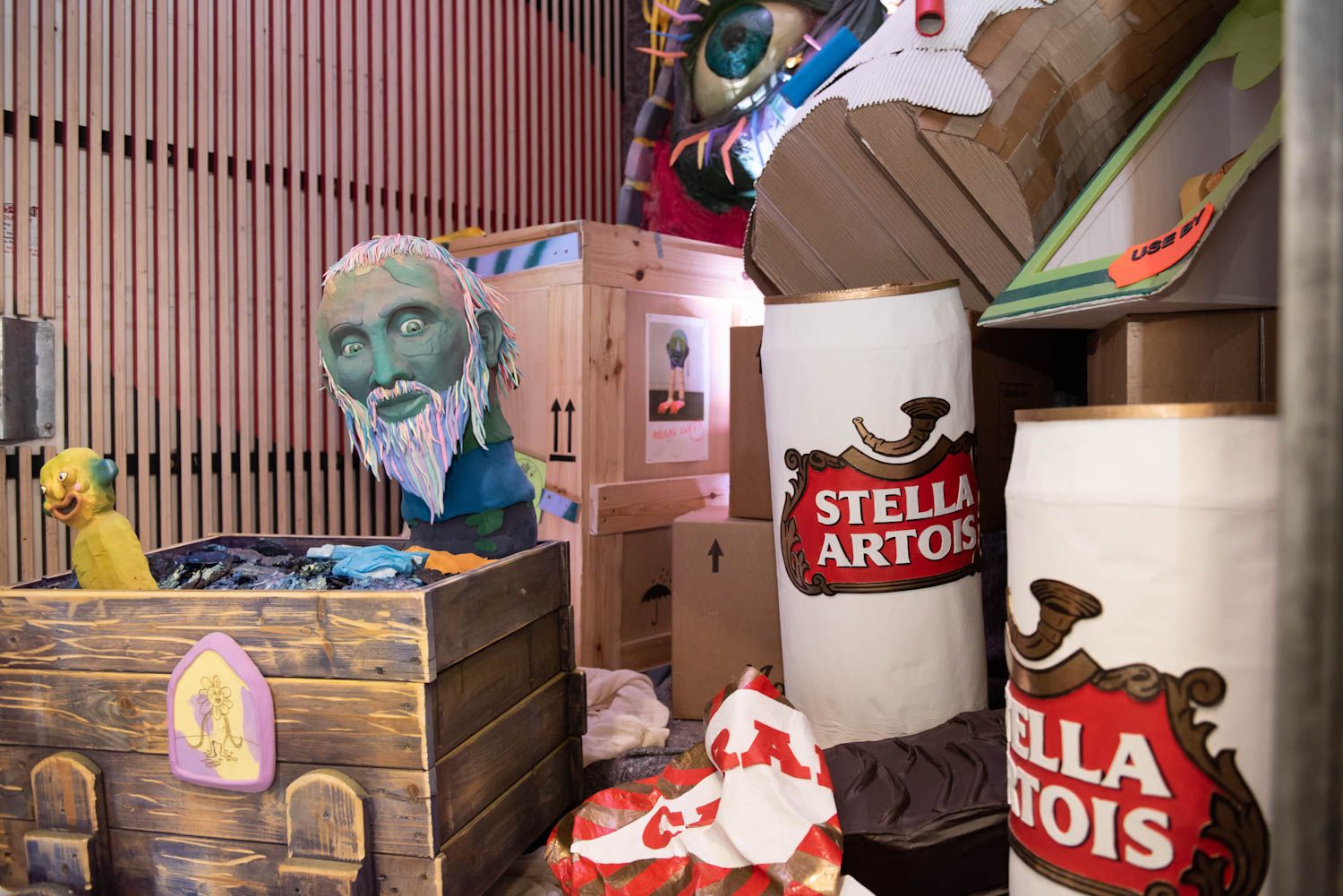 About the fair
Now in its 14th year, The Manchester Contemporary returns to Manchester Central from 17–19 November 2023. The white booths are back beneath the former railway depot's vaulted ceiling – an installation that engages with the way art is transported and displayed in their midst.
From a centrepiece made up of shipping pallets to two feature walls connecting the art fair to the 200th anniversary of Manchester Art Gallery's collection, Curator of The Manchester Contemporary Nat Pitt is signalling an ongoing fascination with revealing the mechanics of the art world.
"In some ways the fair has always been about 'keeping it real'," he says. "Perhaps the Manchester or Northern attitude toward culture is about demystifying art through inclusivity and openness. Our sculpture court is one way we express this; this year we take a look at the global and local movement and logistics of art."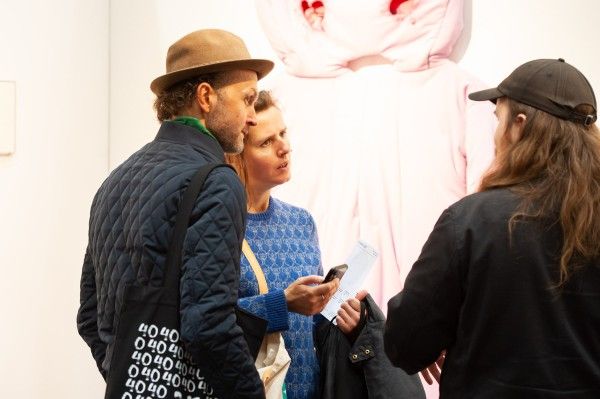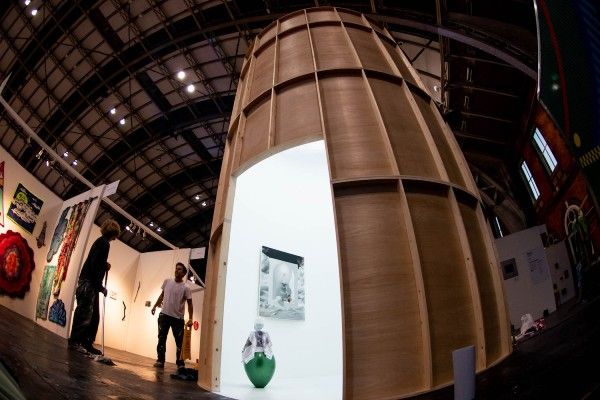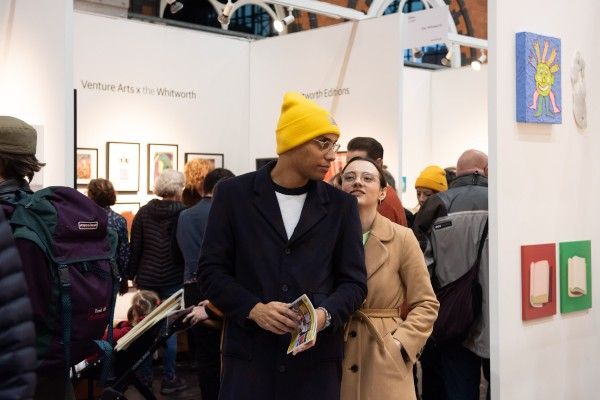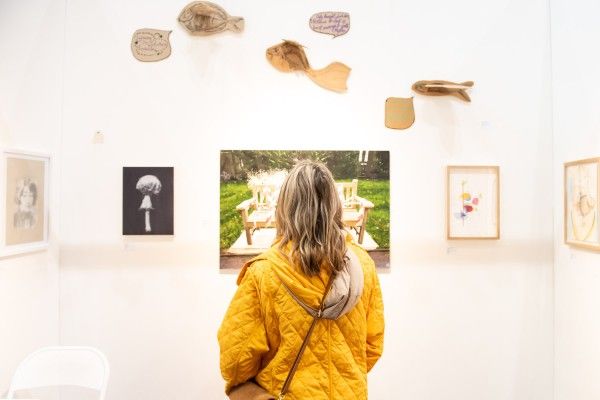 I am really impressed with how Manchester's art scene has developed in recent years and The Manchester Contemporary has been integral to this. There is no shortage of potential art buyers in the region, and the fair is vital to inspire and develop a significant audience of collectors.
Frank Cohen Art Collector