A Hand is Dealt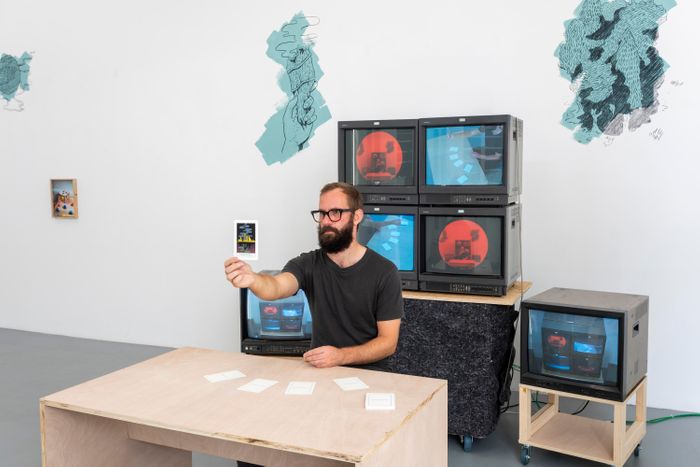 Yan Tan Tether is pleased to present A hand is dealt, a project based on a collaborative world building card game created by Dave Charlesworth.
Throughout Manchester Contemporary, willing visitors will become performers and authors within the space, forming improvised world building narratives with the support of Dave who will work as the deck's archivist and provide interpretation of the drawn cards.

The stand will also feature artist responses to game sessions by Thomas Lawanson, Nina Ogden, Lola de la Mata and Alzbeta Jaresova.
A hand is dealt is a generative game in which cards are drawn to push forward and alter the direction of the player driven spoken narrative. Each game is completed through the production of a new card, which is subsequently added to the deck. The game initially began with nine cards and now features over thirty cards.
Once the project is completed, new cards will be added which will be available to purchase as an edition.