Land Lark Floral Foam (castor and pipe)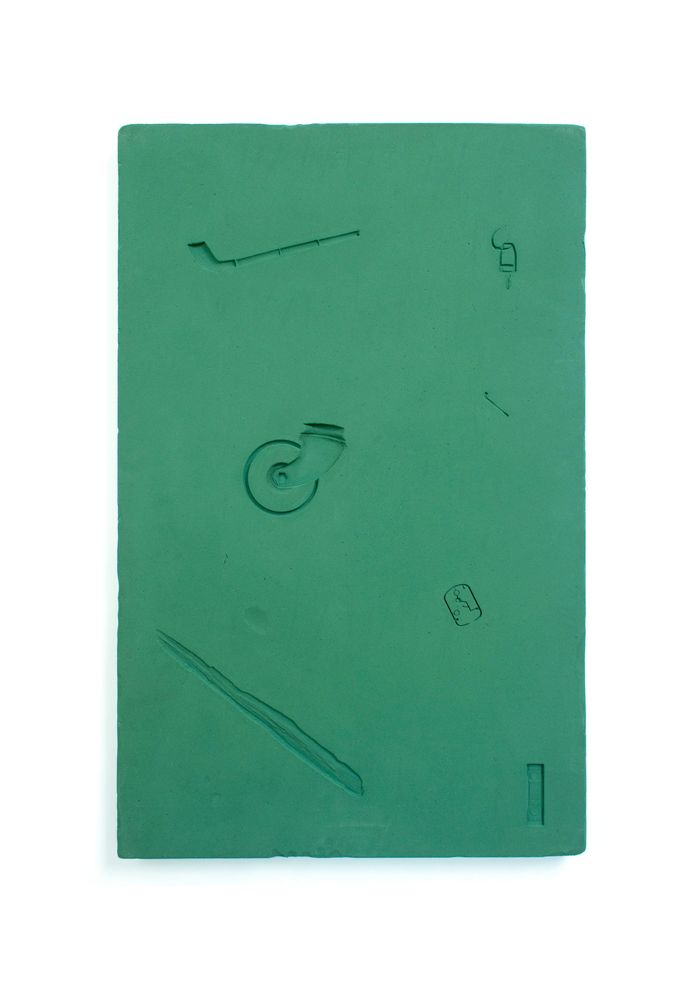 Floral foam board, UV varnish, resin and metal subframe
96 x 60 x 8 cm.

Land Lark floral foams were made for Recreational Grounds-Off Site at The Thames Barrier gallery, London. 2021.

Objects were collected from the industrial estates surrounding the gallery and pressed into the foam sheets.