It's Nice To Be Alive, 2023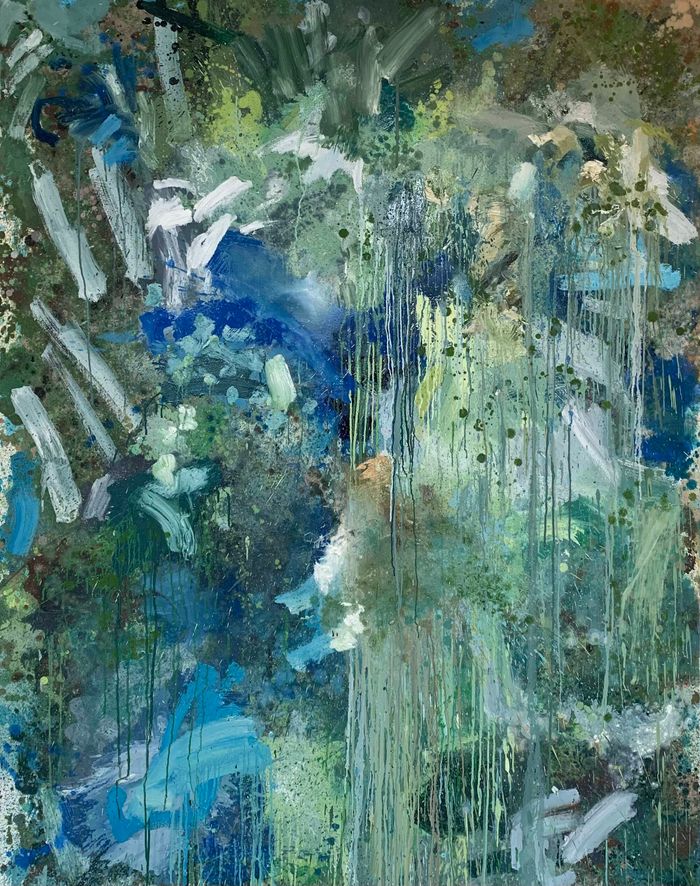 Oil on canvas. 200cm x 160cm.
"I have established an abstract painting practice working primarily with oil paints, on medium to large-scale canvases. I use abstraction as a vehicle to portray ideas of philosophy, the sublime and nature. My practice is in thrall to the 20th-century American movement, Abstract Expressionism, and is motivated by a desire to explore the ineffable connection we share with the world around us and connect, emotionally with the audience. I use nature and philosophical inquiry to impose questions about our place in the world upon an audience.
I am concerned with mark making and how the application and aesthetic of the paint can communicate ideas of existentialism and phenomenology." - Adam Rawlinson

Adam Rawlinson (b.1999), is a 2023 BA(Hons) Fine Art Graduate from the University of Salford. He is currently a graduate scholar on the University of Salford's Graduate Scholarship Programme, run in partnership with Castlefield Gallery.