(Un)Defining Queer Lycaon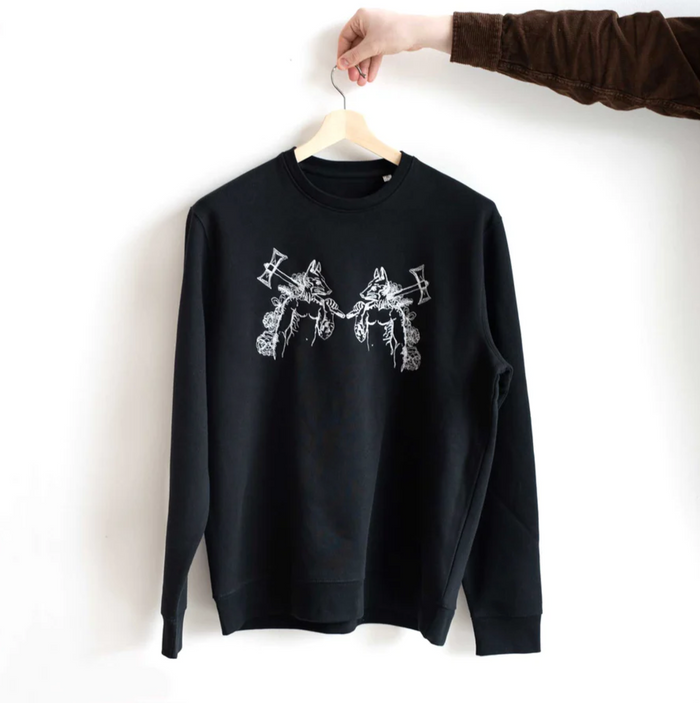 Sarah-Joy Ford's jumper is a reclamation of the queer werewolf from heteronormativity. The design of Lycaon, which is taken from the Whitworth's historic art collection, depicts a trans-species body in constant flux. A body that refuses to accept society's gender and sexuality norms.
This piece is designed for the Queering the Whitworth exhibition, (Un)Defining Queer.
Sarah-Joy Ford is an Artist, Post-Graduate Researcher and Associate Lecturer at Manchester School of Art. Ford works with textiles to explore the complexities and pleasures of queer communities, histories and archives. Her practice sits at the intersection of digital and traditional: using strategies of quilting, digital embroidery, digital print, applique and hand embellishment.
85% organic Cotton, 15% recycled polyester.